Child Summer
Children's Summer Program of The Adult School
The 2017 Children's Summer Program dates are June 26 through July 21. You may browse the 2016 catalog below to see an example of the classes we offer.
The 2017 catalog will be out in late February and registration will open at that time.
Click here
to download the 2016 catalog.
Click here
to download the 2016 grid.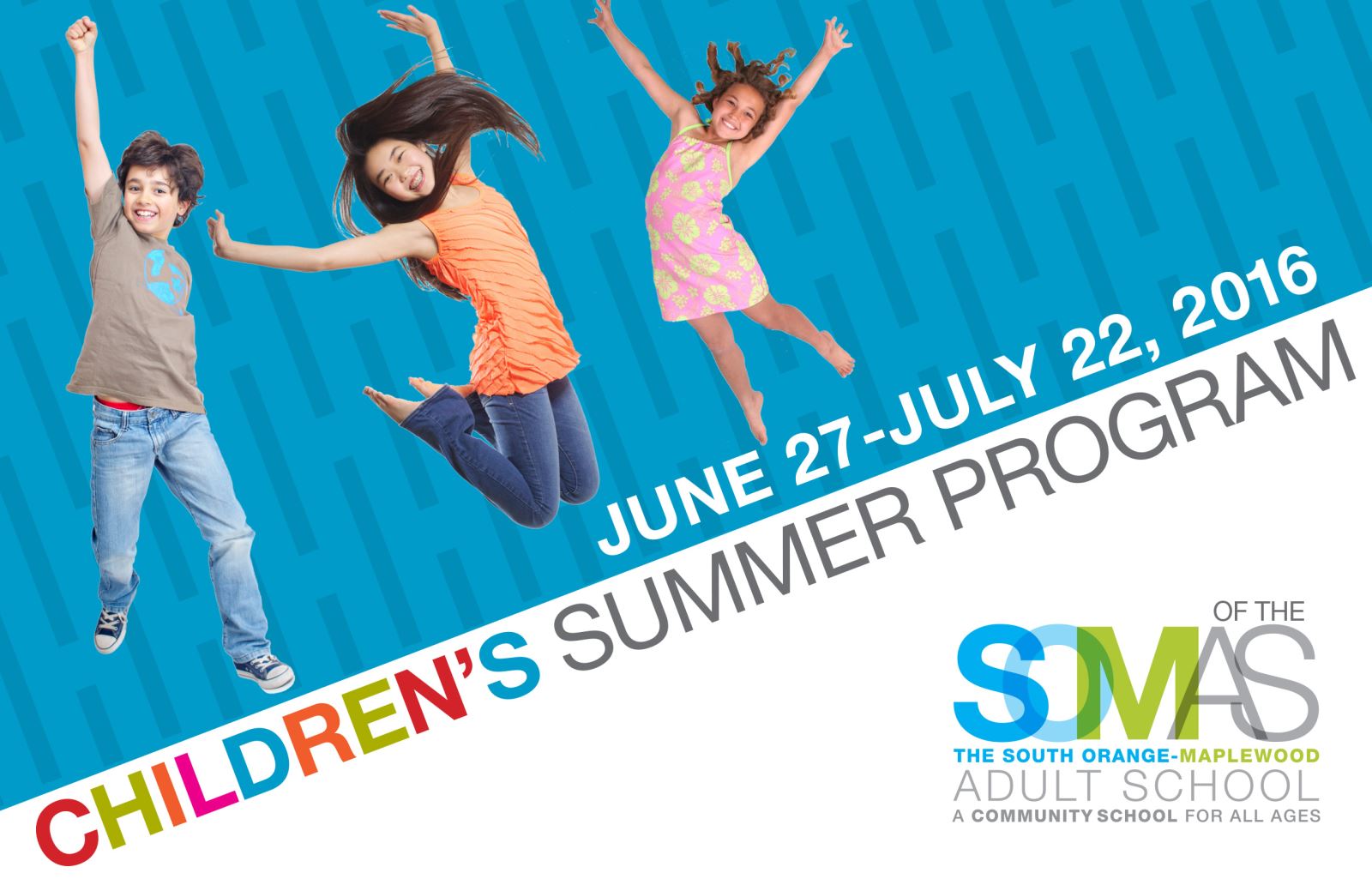 ---
Whether your child is an artist, athlete, a bookworm ... or looking to brush up on math or science skills ... there is a summer program class with his/her name on it!
For Grades 1-10.
Create your own schedule. Open to children from all towns.

GENERAL INFORMATION

The camp is open to children from other communities. We will mail copies of catalogs to residents in other towns upon request. Please call 973.378.7620 or email schoolinfo@somadultschool.org for more information.

The Children's Summer Program is a fun and educational camp for children entering grades 1-10. The program offers more than 100 classes in academic enrichment, creative arts and sports. The range of choices includes creative classes, academic enrichment, games, sports, and more. There's something for every child, including: Acting, Art, Math, Printmaking, Mosaics, Karate, Knitting, Hip Hop, Comics, First Aid, Computers and Science.
The sports camps are for children and teens entering grades 1-12. They run in mornings, 9 a.m. to noon, in four one-week sessions and include co-ed baseball, fencing, soccer, gymnastics and track & field; boys lacrosse and basketball; and girls lacrosse.
If you would like to receive the catalog in the mail, please email us at schoolinfo@somadultschool.org or phone the office (973) 378-7620 with your name and address.