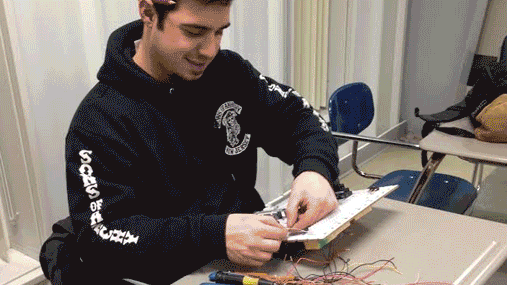 Welcome to Hunterdon County Polytech Adult and Continuing Education, where we have something for everyone. Individuals ages 16 and older are able to pursue a new interest, obtain valuable industry recognized credentials, enroll in an apprenticeship program or upgrade their present skills with the latest techniques being used within the occupation area. Whether you are changing careers, upgrading your skills or just starting out Polytech Adult & Continuing Education is the place for you!
Free Culinary Arts & Automotive Apprenticeship Information Session - Wednesday, October 29th, 6:30 pm at Polytech Central Campus, for more information click here
Teaching Opportunities/Course Proposals
The Adult & Continuing Education is committed to attracting and retaining a highly qualified workforce to support the school's mission of providing high quality programs for the personal growth of all members of our community.
Proposals for courses that offer industry recognized certifications are of particular interest. If you have a minimum of 4 years of experience or knowledge of a special skill, then perhaps you would enjoy teaching a night course for us! Click here to access a course proposal form
ed2Go Online Courses
You can also take an ONLINE COURSE from the comfort of your home or office! Visit www.ed2go.com/ioas and choose from over 250 online courses with monthly start dates. Generally courses last 6 weeks with lessons being released once per week. Course fees start at just $89!
Classes start every 3rd Wednesday of every month
www.ed2go.com/ioas/